By Scott Rae; reprinted from Oikonomia Network.
The partnership between the Talbot School of Theology at Biola University and the ON continues to reap dividends for our students and external partners.
In addition to continuing our classroom integration, we believe we have come up with a beneficial way to integrate new thinking about economic issues with our faculty, and are watching the effects of that trickle down to our students in their churches. This spring, we held our fourth annual economics reading group, primarily for seminary faculty. We regularly invite a professor from Biola's Crowell School of Business to join the group, and they always accept. The first year, the dean joined in! Faculty come from all theological disciplines, from Old Testament to Christian Education.
Over the years we've done this, we've had 22 seminary faculty and four business faculty participate. One of the assignments we ask from participants is explicit classroom integration. Another is to write at least three blog posts for Talbot's Good Book Blog. To date, the reading group has produced 54 blog posts for that site. Some of the blog topics include:
See Klaus Issler's article in this month's ON newsletter as an example of these posts.
The readings change each year somewhat, though our faculty leader, Klaus Issler, includes readings that have proven especially helpful in past semesters.
Here are some comments from participants on the impact of the reading groups:
"Economics is a topic that is central to how we live out our faith. It is not given enough space for discussion within the church."
[from Business faculty] "The thing that I probably enjoyed the most was the dialogue between theologians and business scholars. It was encouraging to listen to theologians articulate a theology of work and economics that is consistent with free markets."
(from Business faculty) "One of the highlights on my stay at Biola was to be part of the Reading Group. It has enhanced so much my learning and perspective of the Biblical economics and poverty. I want to extend my gratitude to you for allowing me to be part of this group. It encouraged me to keep serving God, churches, and the community in teaching about work and theology. In fact, I have engaged two churches in East Texas with the When Helping Hurts book and seeking to apply poverty alleviation with churches and in the community."
"The readings and blogs I did related to the appropriate avenues of alleviating poverty really helped me formulate lesson plans teaching my students regarding compassion projects. One of my highlights of the reading group was inviting my students to watch the videos with me; I had 6 students meet weekly with me to watch and then discuss the PovertyCure DVDs"
A second area of progress and accomplishment at Biola is the Talbot Center for Faith, Work and Economics, headed by my colleague Helen Mitchell. Helen has executive experience in telecommunications, pastoral experience starting the faith and work ministry at Saddleback Church, and now runs the Talbot Center. It is a church consulting arm of the Talbot School, working with churches who want to integrate material on faith, work and economics into the DNA of their churches. The center is working in partnership with Made to Flourish (MTF), the Jesse Miranda Center for Hispanic Leadership, Convene and individual churches around the country.
One example of the fruitfulness of these partnerships is Faro Church, the largest bilingual church in southern California. Pastor Jack Miranda, the Jesse Miranda Center and MTF approached the pastoral team in November 2017. Within a month of reading Tom Nelson's book Work Matters, they decided they needed to embrace this new direction. Six weeks after "first contact," in December, they heard Helen speak at an MTF pastors' luncheon and decided to dedicate their annual DCAT – Doing Church as a Team – weekend to align their congregation.
Within 3½ months of first being approached, they have deeply integrated these ideas into their church, and working with the Talbot Center to address top issues within their church. New initiatives include career and vocational assessment and direction for high school and college students, a lay counseling ministry and a financial ministry. Four Faro Church pastors attended the Convene Corp 2018 Leadership Summit in May. The purpose was to expose them to the business community, grow them in understanding in order to more effectively lead and minister to their working congregation and to grow in their own leadership. Pastor Joshua Pinto, the senior pastor, testifies that the experiential learning at the Convene Summit accomplished those objectives.
A further example of these partnerships is the conference done in conjunction with Lancaster Bible College, Convene and the Talbot Center in Lancaster, Pa. this past spring. Gathering roughly 125 pastors and business leaders for a day together proved enlightening for both. It was a rich day for them to talk together about how churches and businesses can help each other in their commitment to whole life discipleship.
The Talbot School and the Talbot Center continue to grow in our understanding of what God is doing through this faith and work connection and its broader application to economic issues and human flourishing. We're grateful for the opportunity to partner with the ON.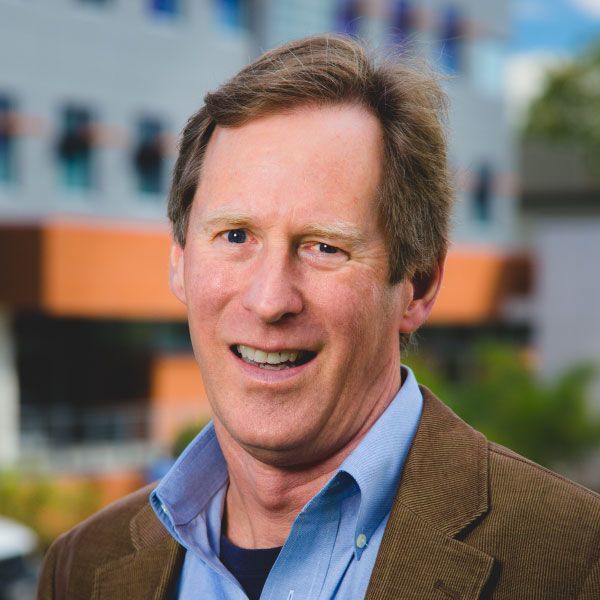 Scott Rae is professor of Christian ethics and dean of the faculty at Biola.